Responding to a recent poll on V3's sister site Computing, over 60 per cent of readers stated that they had already seen their cloud costs go up, with 31 per cent stating that prices had become 'a lot more expensive'.
But what are the options for firms who see their suppliers suddenly increase prices?
According to Bryan Oak, director at Searchlight Consulting, it depends on the nature of the contract, but firms shouldn't be shy about requesting discounts.
"Obviously this depends on the termination clauses in such contracts and/or the effort required to move to a different platform," said Oak. "One consideration is whether the cloud service is for software or for infrastructure as a service (SaaS or IaaS). In the case of SaaS business applications, then the effort required to move away from anything but the most basic software applications will require evaluation; migrations from one application platform to another can take weeks or even months to achieve, and the costs may negate the short-term benefit of any currency impact.
"If the cloud-service is an IaaS one, then clients can look around for other platforms to migrate their applications to and even revert back to on-premise or traditional co-located infrastructure in a domestic data centre. Again, the feasibility or attractiveness of this option will depend on termination clauses, as well as the cost and technical complexity of migrating an application and data to a different infrastructure platform. This evaluation may be simplified if the infrastructure in question is hosting development or test environments, rather than production environments.
"In terms of ability to negotiate discounts to offset current exchange rates, then 'don't ask, don't get' is probably the best mantra to adopt. If you're in a contract that was heavily negotiated at the outset and difficult to exit, then it's unlikely that the vendor will view the request sympathetically.
"However, if cancellation is not onerous and the monthly subscriptions paid in US dollars, then no cloud vendor wants to lose volume from their business, it's what makes their business model work! So, a discussion about rates over a longer commitment period, perhaps conceding some termination advantages, may enable clients to negotiate a more preferable cost in the short to medium-term," he explained.
Read the entire article at: 
http://www.v3.co.uk/v3-uk/news/2475467/can-you-leave-your-cloud-provider-when-they-put-prices-up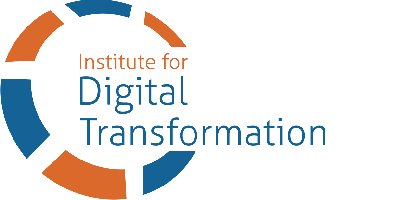 The Institute for Digital Transformation (The Institute) has over a decade of experience in helping companies transform themselves. We have taken this experience and combined it with research to develop the first analytical model that can predict the success of your company's transformation effort. Based on our analysis, you will be able to institute programs that will dramatically improve your chances of a success transformation.