GS1 US 2018 Digital Convergence Forum
Melanie Nuce, SVP of Corporate Development, shares three reasons to attend the 2018 Digital Convergence Forum, now in its third year: world-class speakers, provocative session content, and networking with like-minded digital executives.
Click HERE for more information.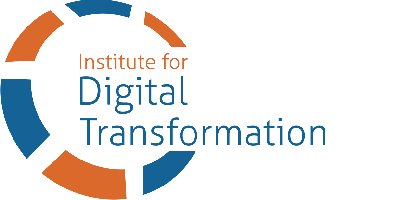 The Institute for Digital Transformation (The Institute) has over a decade of experience in helping companies transform themselves. We have taken this experience and combined it with research to develop the first analytical model that can predict the success of your company's transformation effort. Based on our analysis, you will be able to institute programs that will dramatically improve your chances of a success transformation.