Join Institute Fellow, Jeff Ton, on Friday, October 7th at the Indiana Electric Cooperatives Fall IT Meeting in Indianapolis, IN.
Jeff Ton (an Institute Fellow) and Jason Fisher of Bluelock will discuss their Journey to the Cloud, including Disaster Recovery as a Service, Infrastructure as a Service and Software as a Service implementations. They will also provide their thoughts on the future of Cloud and its impact on IT in general and electric Coops specifically.
This event is private to Indiana Electric Cooperatives Members Only  – CLICK HERE to learn more or to register for this event.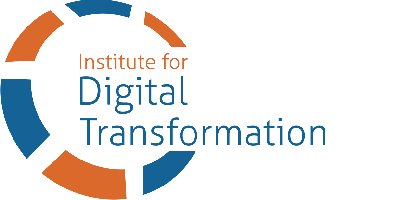 The Institute for Digital Transformation (The Institute) has over a decade of experience in helping companies transform themselves. We have taken this experience and combined it with research to develop the first analytical model that can predict the success of your company's transformation effort. Based on our analysis, you will be able to institute programs that will dramatically improve your chances of a success transformation.