Join Institute Fellow, Jessica Carroll, on November 7th, at the Premier CIO conference in New Brunswick, NJ. Jessica will be moderating a panel called: CIO Role: Contradictions of IT Leadership.
CLICK HERE to register and learn more about this event.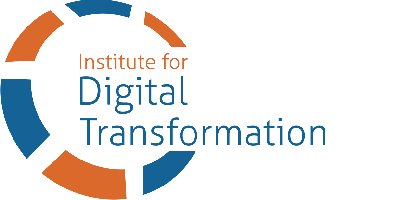 The Institute for Digital Transformation (The Institute) has over a decade of experience in helping companies transform themselves. We have taken this experience and combined it with research to develop the first analytical model that can predict the success of your company's transformation effort. Based on our analysis, you will be able to institute programs that will dramatically improve your chances of a success transformation.