Over the past few years, the cloud computing marketplace has grown exponentially. Spending on cloud services has increased and the industry has grown more than traditional IT, and it only continues to move in that direction.
While many cloud computing organizations see these rising industry trends as a positive outlook for the future of their business, at Bluelock, we realized that such fast growth in the market was going to create some major challenges for us in the future — good challenges that we were excited about, but obstacles to overcome, nonetheless.
Bluelock began to evaluate the playing field and came to the conclusion that, in order to continue our growth as intended, we needed to carve out a niche for ourselves and hone our expertise in a smaller segment of the marketplace. While competition in an industry often means you're doing something right, setting yourself apart from competition is key when it comes to major growth and establishing industry authority.
To establish our niche, we didn't simply sit down one day and announce, "From this point forward, Bluelock's niche is fill-in-the-blank." Instead, we took a look at our clients, to whom we were providing quality IT service, and asked ourselves, "Where are we offering up the most value? What problem are we solving for them that they can't find anywhere else?"
To read the rest of Jeff's article in Disaster Recovery Journal visit: http://www.drj.com/industry/industry-hot-news/from-customer-to-provider-my-journey-with-draas.html?platform=hootsuite 
About the Author: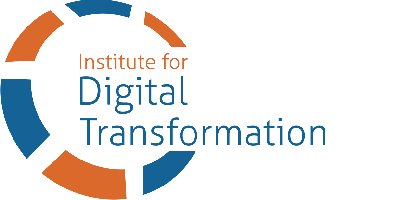 The Institute for Digital Transformation (The Institute) has over a decade of experience in helping companies transform themselves. We have taken this experience and combined it with research to develop the first analytical model that can predict the success of your company's transformation effort. Based on our analysis, you will be able to institute programs that will dramatically improve your chances of a success transformation.