Confused about the 'Right' Way to Transform Your Organization?
"The 'mystery' of Digital Transformation is a red herring of thinking that one needs to find that single 'right' course of action in order to be successful." says Dr. Frank Granito.
Join the authors of Digital Transformation Demystified at our virtual book launch party and as they discuss the contents of the book.
The authors are global industry experts all of whom has successfully led transformations.  Each chapter of this book provides a different, but proven approach to Digital Transformation all linked by a common theme. Instead of being a transformation tool, this book provides a tool kit, so you can select the approach that is 'right' for your unique situation.
Click this link to register and receive your invitation.
Or watch it live on LinkedIn or Facebook.
And if you have not done so yet, you can purchase the book at a discount (or get it free with premium Institute Membership) by stopping by our book landing page HERE.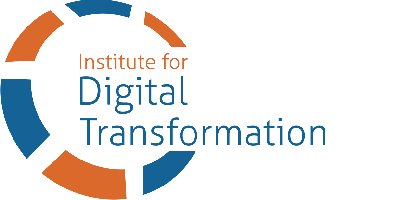 The Institute for Digital Transformation (The Institute) has over a decade of experience in helping companies transform themselves. We have taken this experience and combined it with research to develop the first analytical model that can predict the success of your company's transformation effort. Based on our analysis, you will be able to institute programs that will dramatically improve your chances of a success transformation.