A few months ago, we announced the Digital Transformation Manifesto.
In this Dialogue, members of the workgroup will share their thoughts on furthering the development of the DT Manifesto. And some of the challenges they are facing.
Some of the points discussed in this dialogue included certification and maturity models.
Interested in being part of the workgroup? Click HERE to send us an email.
Speakers:
About the Digital Dialogue Show
Welcome to Digital Dialogue, where industry experts discuss trending Digital Transformation topics.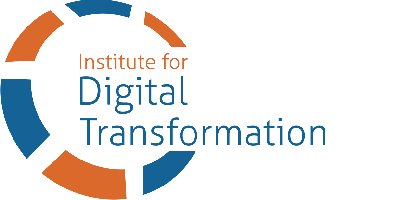 The Institute for Digital Transformation (The Institute) has over a decade of experience in helping companies transform themselves. We have taken this experience and combined it with research to develop the first analytical model that can predict the success of your company's transformation effort. Based on our analysis, you will be able to institute programs that will dramatically improve your chances of a success transformation.