Institute Fellow Jeff Ton has written extensively on the leadership lessons that can be discovered through the historic Lewis & Clark Expedition. Jeff has partnered with FCCS and others to build an experiential leadership development program, The Lewis & Clark Experience: A New Way Forward. In this episode of Digital Dialogue, Jeff and his guests will discuss the program and how it has helped digital leaders, and how it can help you forge a new way forward for your organization.
Speakers:
About the Digital Dialogue Show
Welcome to Digital Dialogue, where industry experts discuss trending Digital Transformation topics.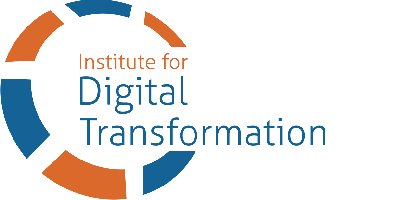 The Institute for Digital Transformation (The Institute) has over a decade of experience in helping companies transform themselves. We have taken this experience and combined it with research to develop the first analytical model that can predict the success of your company's transformation effort. Based on our analysis, you will be able to institute programs that will dramatically improve your chances of a success transformation.