Whether an organization is already a digital enterprise or on the transformation journey to become one, leaders need the ability to understand where the organization is, where it is going, and how it will get there. This Digital Dialogue will explore how business architecture underpins successful digital enterprises and transformations, based on the soon-to-be-released book Strategy to Reality by Institute Fellow Whynde Kuehn. The panel will explore how business architecture can be a key enabler for continuous end-to-end execution of strategies and transformations, agile organization design, and new mindsets and ways of working.
Speakers:
About the Digital Dialogue Show
Welcome to Digital Dialogue, where industry experts discuss trending Digital Transformation topics.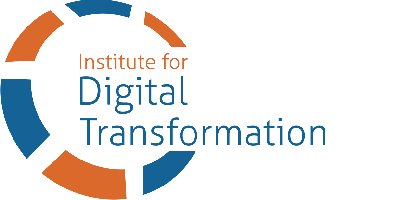 The Institute for Digital Transformation (The Institute) has over a decade of experience in helping companies transform themselves. We have taken this experience and combined it with research to develop the first analytical model that can predict the success of your company's transformation effort. Based on our analysis, you will be able to institute programs that will dramatically improve your chances of a success transformation.