Episode 2
The customer experience used to be just about understanding your customers' needs and patterns. Now it is about the customer journey. Can that journey exist as a mere transaction between buyer and seller; or is the that journey something more?
Charlie and Frank discuss how companies must also be aware of the social issues their customers believe in and be sensitive to them. The journey means having empathy – a uniquely human trait. Now, your customer is paying attention to you through the totality of their engagement with you – at all levels. Can digital technology provide the necessary help in that journey? Two companies we discuss provide engines of contextual data. Can this provide a "Self-Driving Enterprise?"
This is the big message of the Digital Experience Supply Chain - continuous, customer-centric transformation.
Articles mentioned:
Companies discussed:
This show is also available as a podcast on Apple, Google, Deezer, Radio Republic, SoundCloud and Spotify.  (and more on the way)
About The Digital Experience Revolution Show
The Digital Experience Revolution with Charles Araujo and Dr. Frank Granito explores emerging trends and technologies around Digital Transformation, the Customer Experience and The Future of Work — and how they are reshaping organizations in the Digital Era.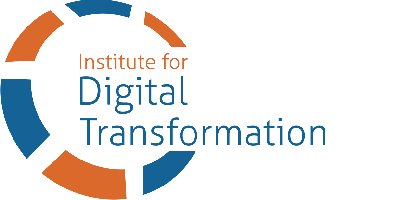 The Institute for Digital Transformation (The Institute) has over a decade of experience in helping companies transform themselves. We have taken this experience and combined it with research to develop the first analytical model that can predict the success of your company's transformation effort. Based on our analysis, you will be able to institute programs that will dramatically improve your chances of a success transformation.