Episode 8
Are the robots coming back for their jobs? Science fiction has long-depicted robots as both human helpers and foils. From Rosey on the Jetsons to Commander Data on Star Trek to the Terminator and even HAL, they can be a helper, a hero, or an anti-hero. Charlie and Frank discuss the concept of robots and their role in our Digital Society.
But can robots be employees? You'll hear about one company that has developed a "Digital Workforce" of call center agents that can be hired and fired on demand. When one of us makes a mistake, you usually say, "well we're only human." Can you say that about a robot?
Articles mentioned:
Companies discussed:
This show is also available as a podcast on Apple, Google, Deezer, Radio Republic, and Spotify. (and more on the way)
About The Digital Experience Revolution Show
The Digital Experience Revolution with Charles Araujo and Dr. Frank Granito explores emerging trends and technologies around Digital Transformation, the Customer Experience and The Future of Work — and how they are reshaping organizations in the Digital Era.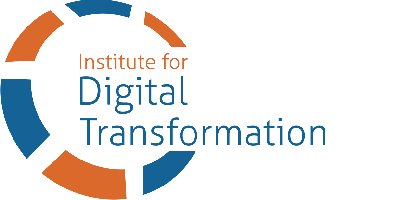 The Institute for Digital Transformation (The Institute) has over a decade of experience in helping companies transform themselves. We have taken this experience and combined it with research to develop the first analytical model that can predict the success of your company's transformation effort. Based on our analysis, you will be able to institute programs that will dramatically improve your chances of a success transformation.