Episode 3
Last week Charlie and Frank pointed out that all companies must now be aware of social issues their customers believe in.  This means being more engaged on social media.  But how far does one go?  Is everyone a "social company?"  This week Charlie and Frank discuss how Twitter, Facebook, and Nike are each showing how their brands engage in social action.
Are we driving to more empathy for customers?  Several technology companies show how they are moving power and intelligence closer to the point of engagement.  By giving front-line workers the ability to manage and automate business processes, could power be shifting away from the company 'core' to the customer-facing edge?
Articles mentioned:
Companies discussed:
This show is also available as a podcast on Apple, Google, Deezer, Radio Republic, SoundCloud and Spotify.  (and more on the way)
About The Digital Experience Revolution Show
The Digital Experience Revolution with Charles Araujo and Dr. Frank Granito explores emerging trends and technologies around Digital Transformation, the Customer Experience and The Future of Work — and how they are reshaping organizations in the Digital Era.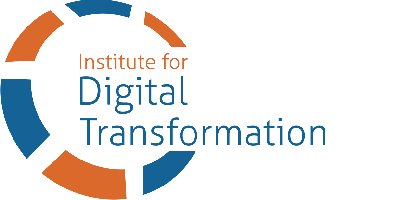 The Institute for Digital Transformation (The Institute) has over a decade of experience in helping companies transform themselves. We have taken this experience and combined it with research to develop the first analytical model that can predict the success of your company's transformation effort. Based on our analysis, you will be able to institute programs that will dramatically improve your chances of a success transformation.