Episode 4
Is change and agility so ubiquitous that we are no longer in the Digital Age, but in the Age of Disruption? Has resiliency become the newest organizational capability?
Charlie and Frank discuss how disruption has made resiliency a key capability in today's organizations – not only the ability to recover from a change event but be better for it and make the next change event easier. Are some companies like SAS and Lucidworks providing the necessary customer intimacy tools to facilitate this resiliency requirement?
Finally, Charlie and Frank discuss the importance of resiliency in the "Transformation of Work" component of the Digital Experience Supply Chain.
Articles mentioned:
Companies discussed:
This show is also available as a podcast on Apple, Google, Deezer, Radio Republic, SoundCloud and Spotify.  (and more on the way)
About The Digital Experience Revolution Show
The Digital Experience Revolution with Charles Araujo and Dr. Frank Granito explores emerging trends and technologies around Digital Transformation, the Customer Experience and The Future of Work — and how they are reshaping organizations in the Digital Era.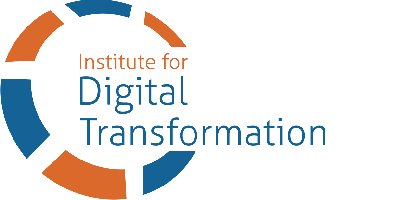 The Institute for Digital Transformation (The Institute) has over a decade of experience in helping companies transform themselves. We have taken this experience and combined it with research to develop the first analytical model that can predict the success of your company's transformation effort. Based on our analysis, you will be able to institute programs that will dramatically improve your chances of a success transformation.