Long time followers will remember back when we were the IT Transformation Institute, we had an active YouTube Channel. We have decided to create an all new Institute for Digital Transformation YouTube channel.
We brought over 25 episodes from our most popular show, The TransformIT Show, to start the channel and we have created three new shows, all described below. We hope you will subscribe CLICK HERE and become regular followers.
What does the future hold for IT organizations?
And what will that mean for their future leaders?
These questions are explored during each episode of the TransformIT Show.
Host Charles Araujo interviews business executives, IT leaders, futurists and industry experts to understand how their career and experiences shed light on what the future holds for business and the IT organizations that power them. Most importantly, our guests share their advice for all future leaders about how to survive and thrive in the Digital Era.
---
Announcing the premier of all new programming.
Beginning with:
---
The Digital Experience Revolution with Charles Araujo and Dr. Frank Granito explores emerging trends and technologies around Digital Transformation, the Customer Experience and The Future of Work — and how they are reshaping organizations in the Digital Era.
Welcome to SnapShot Research Brief, a show about The Institute for Digital Transformation's innovative research capturing the current state of mind of the digital professional.
Digital Transformation Unplugged are unscripted conversations between Digital Leaders, Institute Fellows and the Institute on current topics impacting Digital Enterprises.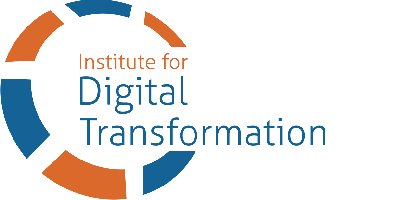 The Institute for Digital Transformation (The Institute) has over a decade of experience in helping companies transform themselves. We have taken this experience and combined it with research to develop the first analytical model that can predict the success of your company's transformation effort. Based on our analysis, you will be able to institute programs that will dramatically improve your chances of a success transformation.