Episode 5
Before the pandemic, a virtual event or live streaming a conference was a convenience – almost an accommodation for those who could not be there in person. But is virtual the new reality? Has consumerization put the possibility of a conducting a live conference into the hands of everyone?
Charlie and Frank discuss this paradigm shift and the sociological and technological shifts that have made virtual the new reality. And relating an ongoing theme of the customer experience, Charlie and Frank discuss how both Snap and Apple address the social issues of the day and connected with their customers in ways that are authentic.
And finally, is it possible to put "context to context?" Companies like Decooda are assembling what they call a 'common sense' knowledgebase in which they create organization-specific context to understand the customer signals — effectively harvesting the 'tribal knowledge' that exists within a company.
Articles mentioned:
Snap just Topped Job's Keynotes
Apple's World Wide Developers Conference 2020
The Future of Keynotes?
Companies discussed:
This show is also available as a podcast on Apple, Google, Deezer, Radio Republic, SoundCloud and Spotify.  (and more on the way)
About The Digital Experience Revolution Show
The Digital Experience Revolution with Charles Araujo and Dr. Frank Granito explores emerging trends and technologies around Digital Transformation, the Customer Experience and The Future of Work — and how they are reshaping organizations in the Digital Era.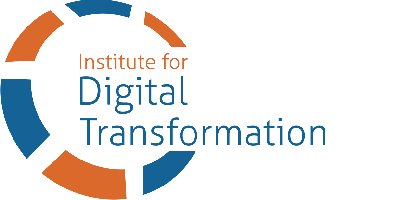 The Institute for Digital Transformation (The Institute) has over a decade of experience in helping companies transform themselves. We have taken this experience and combined it with research to develop the first analytical model that can predict the success of your company's transformation effort. Based on our analysis, you will be able to institute programs that will dramatically improve your chances of a success transformation.