We weren't planning on it, but since everyone is hyping their Black Friday / Cyber Monday sale, we felt we that we should also offer our loyal followers a discount.
30% discount on Premium Institute Membership until Dec 5, 2022.
This is a permanent discount and will automatically be applied also long as you renew.
Use Coupon Code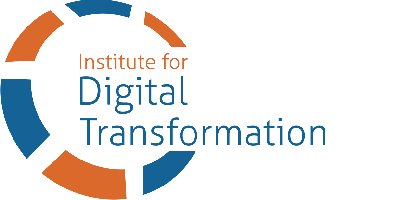 The Institute for Digital Transformation (The Institute) has over a decade of experience in helping companies transform themselves. We have taken this experience and combined it with research to develop the first analytical model that can predict the success of your company's transformation effort. Based on our analysis, you will be able to institute programs that will dramatically improve your chances of a success transformation.