Industry leaders discuss how their approach to innovation is changing based upon technical and organizational capabilities in the digital age. We will discuss how the process of innovation is changing as companies embrace digital transformation. This includes the design of products and processes. It also impacts how design teams work, how products and systems are tested and analyzed, and how design teams interact with customers and suppliers.
Speakers:
About the Digital Dialogue Show
Welcome to Digital Dialogue, where industry experts discuss trending Digital Transformation topics.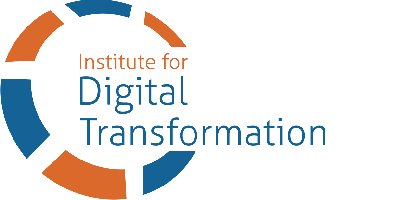 The Institute for Digital Transformation (The Institute) has over a decade of experience in helping companies transform themselves. We have taken this experience and combined it with research to develop the first analytical model that can predict the success of your company's transformation effort. Based on our analysis, you will be able to institute programs that will dramatically improve your chances of a success transformation.